"The substandard cocksucker part 2"

92 minutes - view in members Free trailer Hi Def DVD

Trailers are in flash. Member's content is HD .mp4

Brand new to DomBoss Members!

Welcome to the continuing humiliating exploits of cinderfella, the man who knows no boundaries. Ms Boss begins the debauchery with a little help from Mistress Chase, Mistress Gemini and eventually TS Mistress Jeanine. The Ladies begin the scene in their street clothes. Ms Boss in a suit, Mistress Chase in jeans, and Mistress Gemini in capri yoga pants. The straight jacketed slut is standing in the middle of the room and the 3 Ladies are decked out in gorgeous rubber and leather fetish attire with heels, stockings and boots.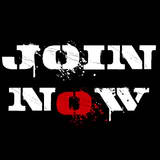 He is forced to strip and the Ladies are extremely verbal throughout. Ms Boss lays the insults on thick. Man boobs and skin tags are discussed aplenty. The bitch is sissified and his atrocious cross dressing skills are crossly examined. TS Mistress Jeannine and her TG collared personal slave arrive just now and pleasantries are exchanged. Cinderfella is told to get into his shoes and lectured about how he is going to clean the entire dungeon after his appointment, especially the skanky floor he is going to be defiling with his pathetic skin tag of a penis juice. The 3 step sisters are being very mean to the miscreant! The bitch is suspended with legs spread while TS Mistress Jeannine spanks his fairy ass. Ms Boss informs him that an extremely detailed and embarrassing D/s protocol email that he thought had been only sent to himself months earlier had been actually BCC'd to all the Ladies present. Mind fuckery! TS Mistress Jeannine begins with leather paddle spanking and a spreader bar is applied. The sluts horrible cocksucking skills are discussed in excruciating detail and his pee wee balls are tied off by Mistress Gemini. Ms Boss and Mistress Chase discuss his sammy behavior constantly and Mistress Chase berates him about his foul needs. TS Mistress Jeannine, Ms Boss and Mistress Chase begin spanking and flogging the doof and Ms Boss lightly whips his upper back with an elk tip. Mistress joins in making it a 4 way corporal extravaganza. TS Mistress Jeannine needs a cock break. The 3 Ladies supervise as the substandard is made to suck. Suck it good bitch or you are going in the cage! Ms Boss asks Mistress Jeannine if the oral service is any better than last years. The Ladies torment and tease the miscreant with flogging, spanking, whipping and a butt plug while he goes to town on the man meat. The previous year the cocksucker's skills were detestable, and this year they are simply horrible. Ms Boss gives the whore a good long whipping while he continues to go down. Excellent motivation. The bitch is made to then place his face where Mistress Jeannine's ass had been and then he must suffer a whipping from her as well and then it is Mistress Gemini and Mistress Chase's turn! Electric ball stretching and CBT! The substandard is placed on his back in bondage for multiple CBT endurance training and nipple play. Ms Boss cancels out the safe word and gives the substandard a new safety phrase: "I never wanna suck a cock again!" TS Mistress Jeannine forces the slut to perform full ass worship and ass sniffing while Mistress Gemini shocks his feet with a zapper and then lightly tickles, spanks and crops them. Ms Boss joins her. The slut uses it's safety phrase and everyone laughs. Mistress Jeannine begins smacking the slave's feet. The verbal exchange of domination ideas in this DVD is truly priceless. The nose hook is introduced for head bondage. His feet are caned by Mistress Jeannine. Extreme caning and whipping for an upside down whore! His balls are lightly caned. The suspended upside down bitch is ready for corporal of all kinds! Mistress Chase officiates while Mistress Gemini canes, administers nipple play, and Ms Boss tightens his corset. Ms Boss applies 6 strokes of the cane and the other 3 Ladies decide to deliver some too. Ms Boss demonstrates a vertical caning technique. The scene is completed with a thorough whipping from Ms Boss, a rattan caning by Mistress Gemini and a rubber caning by Mistress Chase. The Ladies then tandomize the slut with synchronized caning, whipping and flogging followed by lexan spanking and caning. Mistress Gemini removes his nipple clamps at the end.