July 2010! (June 2010 archive)
Hit refresh and scroll this whole page for complete updates to this site.
Member's area now contains 107+ hours of downloadable video content, plus images, writing, and interviews!

3 full hours uploaded in members - Samples from 55 full length features!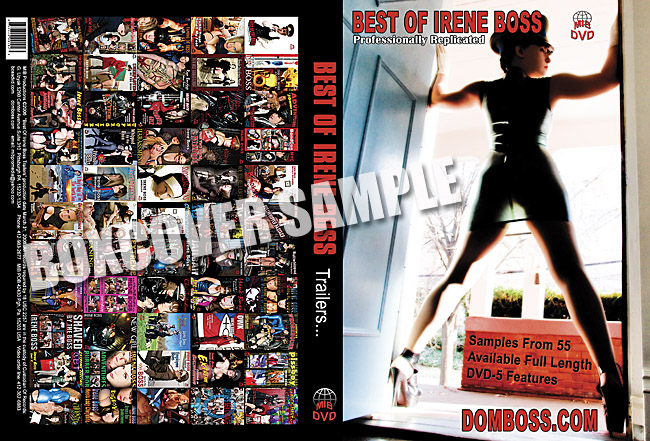 "Edwina 5, still alive"

Ladies in luscious long leather order the whore edwina into the building, but his pathetic maleness cannot be seen. He must be feminized before being allowed on camera. Irene Boss and Mistress Persephone are relentless in shredding his male ego, and you can be assured that Madame Nadine thoroughly enjoyed filming this debauchery. She even had to step out from behind the camera and do a few cameos while Irene takes a turn filming.

The Ladies have mountains of satin and frothy lace panties for the sissy bitch to wear. A forced feminine transformation is in order! Edwina is suspended and humiliated about "her" tiny sissy clit, and then placed on the bondage couch for dual strap on on sucking. The Ladies slap Edwina, change his outfit and move him into the medical room on the ass bench, so he can take a thorough fucking from both of them. Edwina is forced to kiss ass while getting fucked with ATM. The fucking machine has a good time. Edwina is placed on the hospital bed and forced to masturbate while wearing masks.

Madame Nadine and Mistress Persephone punch, slap and kick Edwina repeatedly while the bitch is strapped over the punishment box. It's a hairy man butt beat down while Irene Boss laughs her ass off! Mistress Persephone and Madame Nadine deliver a tandem paddling to the pussy boy and it's riding crop central.

The bitch is transformed once again and moved to the green room so the Ladies can recline on the black leather couch while edwina performs shoe worship and masturbates under their stern gaze. Mistress Persephone decides to kick edwina in the balls, HARD and he is forced to worship pantyhose encased feet!

1 hour and 43 minutes. coming soon

"The Joys of Female Domination" Director's cut description: Rubber Doms Irene Boss and Mistress Servalan have just completely corseted their victim. Irene shows off his new dog tags and her long red luscious nails! The Ladies chastise while he in feminized. The sissy slave slut is moved into the medical room to be placed in metal cuffs. Madame Nadine's filthy panties are shoved in the slave's mouth. The Ladies select the piercing needles for his clit and electrify each one and he also receives some intense bi polar electric nipple play, an electric pussy insertion and sounds. More is more! Irene taps her 3 inch ling fingernails against the sounds. Irene has to go in a giant martini glass. The Ladies change into new sexy outfits of leather and latex and the slave is restrained to a custom CBT chair for flogging and is scratched while enjoying his electro predicament and whipping! He is moved to the multi bench for spanking, intense strapping and tawsing! The final bondage position finds the bound slave on his back with balls bound and stretched, body stretched on the rack receiving a branding in honor of his Mistress while he is face sat. The Ladies change outfits again, and he receives a luscious thigh caning followed by an ass caning. He is forced to consume Irene's golden cocktail at the end, and boy did she really have to go! Filmed by Madame Nadine. 2 hours long. $39.95 + 10.00 S & H - MIB POB 42430 Pittsburgh PA 15203 (412 362 6883)


"Hotel Hell Triple Feature" Director's cut description:
Film one - Mayhem in Munich: 3 scenes. Filmed during BoundCon! Our story begins with Irene and slave USB sitting on a bed in a German hotel room. He has just laced and worshiped her boots. He is covered in clothespins. She explains what has happened and what she plans on doing next. She begins batting his clothespins about with a riding crop. She torments his nipples and removes the clothespins on his cock with her mouth. Face sitting, nipple torture, extreme bondage, belly and thigh caning, big dominant female ass walking around the room for a boot wimp, frontal flogging, C&B, cock and ball whipping, and frontal cropping. The slave is moved to a seated chair bondage position for a double flogging. Mistress wears a short tight red mini dress, pantyhose with no panties and sexy shiny black patent leather over the knee boots. Scene 2: A savage whipping on stage at Bound Con! Mistress in blue rubber catsuit with corset top. Scene 3: Last night's brutal bull whipping marks are evident as Mistress warms the slave up with a double flogging first. The slave is strapped and lectured. The most savage caning imaginable while the slave is in tight rope bondage. Many canes are used including the whippet and the dragon. Caning and rope bondage go so well together! Mistress wears office lady attire - long sleeve white shirt and black skirt. Get an occasional glimpse of her pantyhose covered feet and drool over her long luscious red fingernails! 92 minutes
Film two - Terror in Tokyo: "He thought he was gonna get some sex, but I had other things in mind..." Punishment for making a Mistress wait by the phone! If you like heavy CP, then this is definitely for you! I cannot believe how much I got off on terrorizing this slave for a week. I was wet to my knees. LOL Extreme CP, whipping, suspension (I brought my portable suspension unit) electric CBT (sparklers and flexible electro bands) electric DT, electro nuero wheel, creative predicament bondage, slave hoods, slave corsetry, chopsticks on the cock (rubber band torment) inflatable gags, slave crying for mercy, and cock whipping. I really made him EARN the privilege of drinking a bottle of Opus 1 with me. Great electric CBT closeups! 76 minutes
Film three - Takeover in Berlin: Irene enters the hotel room of this German slave in Berlin and takes charge. It's a prime example of hotel hell and there is a masochist at her service! Bed bondage, extreme CP, face sitting and a very lengthy whipping up to and beyond his limits is what transpires. She describes everything she is going to do while the slave stands nude in front of the camera exposing his ass. She describes what she did to the slave the night before, and how she needs to "even out" her canvas, and she brought all the right tools to do it. She proceeds to wrap him in saran wrap very tightly. Excellent views of Irene's strong muscular legs and firm rubber encased ass. She then begins covering the saran wrap with duct tape for an extremely tight fitting bondage cocoon. It is very hard for the slave to stand still while this is happening because he is so tall. She is a small woman so the difference between them is very interesting in this power exchange. Once he is completely bondaged, she admires her work and instructs him to wiggle over to the bed while she giggles. "What's wrong?" She asks - "Do you have a fear of falling?" You certainly don't have a fear of flying! Get on the bed!" "Yes Mistress" he mumbles. She proceeds getting him onto the bed by knocking him over. She continues applying tape. She then sits on his head. He begins to get very excited and she is worried he is going to hyperventilate so she instructs him to slow his breathing down. The excited slave must be made calm before she can continue his scene. He is bondaged much tighter than ever before so he is panicking. She starts warming him up with a good old fashioned hand spanking on the bed. Then she starts breaking out the different implements she has brought to warm him up for his whipping. She stands up to paddle him with more force. She watches the slave feet to determine what he is experiencing since he is able to wiggle them and they are the only thing that is not bound. She starts paddling him harder and changes the rhythm frequently so he cannot anticipate. She suggests that he be made to assume this position on her table at the trade show her company is currently attending, so any woman can come by and take out their aggression on his posterior. It has also been one of Irene's fantasies to ship a slave in a box. She begins to laugh and gets out the convent strap and then a double flogging. The flogging is intense. She moves back to the straps. The slave begins to squirm and make some noise. Finally! She likes the fact that the slave is finally responding to the corporal and gets wound up increasing the pace! "Quit wiggling around so much. I'll teach you!" Irene applies rope bondage over the tape and the slave is forced to stay still while she continues her onslaught. She ends this sequence by forcing him to sniff her sweaty pantyhose crotch. He is in endorphin heaven and is very still now. She wore these pantyhose for several days, and after wearing a rubber dress for a few hours it is assured that the pantyhose are quite fragrant. He recovers quickly and she informs him that it is now time for the riding crops and another double flogging. This prepares the slave for a caning with the "white lightening" a cast polyurethane favorite. What is all of this leading up to? Isn't this slave going to be whipped? It appears that the slave must be patient. She picks up her dragon cane and the slave becomes very fearful. He is forced to take a few strokes with the dragon cane (referred to often by Irene as a golden rod). The slaves "ass composition" must be balanced on each cheek. He is struggling mightily so She gives him some verbal instruction and encouragement to take it like a man. She then sits on his head, squeezing it between her thighs so he can have some vertical caning, with a much longer rattan implement. The slave is caned until she is satisfied and then is forced to sniff her pantyhose crotch and ass. A raunchy pantyhose treat while she laughs right at the camera. She does some close-ups of the slaves poor damaged behind and then gives him a nice soothing flogging with a heavy leather implement. It is finally time for the whipping, and the slave is tied in a standing rope body harness looking out the window of the hotel into the courtyard. She breaks out her signal whip and begins practicing her aim on the slave with a side throw and then moves around the room until she is satisfied with her stance. She begins his whipping with light taps to his posterior. She increases the intensity. She teases placing her ass in front of the camera. She does some close-ups of the slave's whipped ass, commenting on their afternoon date. Who needs a boring vanilla date? This is much more fun! It's still not enough to satisfy Irene and the whipping must continue until she is happy. She lays it on thick. She doesn't care that he is suffering. In fact it excites her to no end. He is whipped and then caned. She then places him in bondage on the bed and face sits him while she fine tunes his nipples. She pans over his helplessness showing the bullwhip marks he had received the day previously on the front of his body. He is forced to kiss her superior ass at the end. 70 minutes
What a deal - 238 minutes total! $39.95 + 10.00 S & H - MIB POB 42430 Pittsburgh PA 15203 (412 362 6883)

A

NEW RELEASE

FREE TRAILER "Bound Infused Saline Abused" Scene 1: Diabolical Dominas Irene and Chase are getting ready to saline infuse their

bound

political prisoner. The scene begins with CBT chastity ala Kal's teeth bracelet. The dicklet will be at attention this afternoon. The scrotal sack will be filled. Both Ladies have huge breasts and long luscious legs. The gimp bought the wrong kind of super glue and it appears as if white spooge is oozing from his ball sack. It's time for clothespin treatment and nipple play. Scene 2: The prisoner is placed in standing near suspension for pin mitt play upon his sensitive nipples, a flogging from Mistress Chase, and a whipping from Irene Boss. While Irene savagely whips the slave she gives him an idea of what his alibi should be for having so many marks. Mistress Chase steps in to deliver a good hard spanking. The obnoxious whiny suck tit get's a tandem strapping from the 2 decadent Dominas and cries mercy to no avail, but ignore his safe word in this consensual non-consensual sacrilege of female domination. Onto the caning of his worthless ass, nipples and balls! Irene hugs him while Mistress Chase canes him. Scene 3: Extreme sounds. The prisoner's legs are suspended for salacious strap-on. Interesting strap-on positions! 72 minutes.

NEW RELEASE

FREE TRAILER "Bikini Switch Bondage Bitch"

Goddess Auriana and Kali Kane like to play hard, however on this day, Auriana wants to show off her new pink bikini at the beach and attract all the attention she deserves. Kali has other plans for the day and begs Auriana to stay indoors alone in their hotel room with their plentiful supply of naughty BDSM gear. Auriana agrees.The lusty ladies turn up the heat on each other, switching their BDSM and sexual desires many times. All this with gorgeous french manicured nails and toes! Irene Boss and MIB Productios welcome Goddess Auriana and Kali Kane to it's roster of beautiful and creative real scene players. Shot in a reality based scene time frame. For lovers of the following fetishes: smoking, cigarette play, pussy smoking, french kissing, bikinis, blue jeans, face sitting, oral worship, ass worship, ass licking, glass dildos, pussy worship, fingering, shoe worship, foot worship, toe worship, handcuff breast bondage, nipple torture, strap-on on play, forced orgasms with Hitachi magic wand. Lot's of POV!

55 minutes.