September 2009 (August 2009 archive)
Please hit refresh and scroll this whole page for complete updates to this site!

Members - 19 images from "Priscilla -bitch of the Compound" Irene Boss, Madame Nadine, and Priscilla

| | |
| --- | --- |
| LESBIAN BONDAGE | Best of BondCon 65 minutes in members A slave girl is restrained to a St. Andrew's Cross. Mistress Brianna flogs her, while Irene sensuously tortures her nipples. Irene and Brianna continue to torment the bound slave, who is next fastened over a bondage bench for spanking, paddling, double flogging, caning and sensuous tease and denial. Her hands are placed in metal bondage balls. Domina Skye and Irene restrain the slave girl in a full leather body harness for suspension. She is tickled, probed, and prodded in mid air. Delano is tied below her in elegant rope bondage by Skye. Mistress Porsche Lynn caught the slave girl out at the bar during the bondage convention cruising for chicks, so she is placed in seated suspension bondage with nipple tension! Her thighs, mound, and stomach are cropped before she is sensuously teased and denied.2 female slaves are suspended with ropes from a large wooden bondage frame. Irene, Brianna, and Princess Kali take turns with their nipples and helpless bottoms. Very sexy. |

BONDAGE / TICKLING / HUMILIATION

Irene Boss meets Mistress Denetra 44 minutes in members

Re-mastered in hi def!

Starring Irene Boss, Mistress Denetra (debut), and little johnny.

The Boss and Denetra conquer former Compound houseboy "little johnny" with the most extreme tickling and brutal bondage imaginable! Highlights include: 2 Duct tape mummification bondage scenes with breath control, feet tickling, side tickling, nipple tickling, face sitting, and foot smothering. The Mistresses are very verbal throughout. Mistress Denetra is the Black Power Ultimatrix! Johnny is restrained over the punishment box so the Ladies can enjoy his tender back and bottom. He is spanked, humiliated about his dirty ass, and treated like a sissy fairy. He is very verbal and animated throughout. Intense play!

CIGAR SMOKING / CBT / SITTING / HUMOR

Irene Boss meets Sabrina Belladonna 42 minutes in members

Filmed on location in Los Angeles at the studios of G- Force. Boss and Belladonna light up the cigars and dominate 2 submissive male creatures in this journey into hell. slave robert gets way more than he bargained for when the Mistresses decide to use him as a scale, chair, cushion, ashtray, and eventually train him as a domestic house cat! Big time cigar smoking fetishes here! The poor cameraman 'workhorse' is even drug into the shoot to participate and gets used and trampled as well. Bondage, cbt, humiliation, vaudevillian humor, evil laughter, smoking, 'big top' whip cracking, and foot fetish are among the D/s delicacies that form this remarkable video. A smothering scene by Boss, and Sabrina tramples and scratches the slave with Her long lacquered toenails. Boss in skin tight black buckskin mini dress with keyhole cutout front for maximum cleavage show. Sabrina Belladonna in sexy tight shiny black patent mini dress and matching thigh high fetish boots. Exotic makeup!

Jail Bait 35 minutes in members

SEDUCTION / FORCED BI / BONDAGE BALLET SHOES / MIND CONTROL / STRAPON / CUM EATING. A sullen slut sherri is taken from the jail cell and brought down stairs where 'she' is forced to provide service to slave jayne in the lobby (of all places). sherri is tied over the punishment bench in the Interrogation room and 'drilled' (strap on trained) by Boss while pleasing jayne. sherri wears virtual reality glasses, and you get to see what she sees. sherri is also placed in a tight leather arm binder and tied into the fetal position while she experiences electro hypno therapy, with more forced oral worship. Boss gets bored and decides to drill jayne too, who manages to 'spontaneously combust'. sherri is forced to eat jayne's cumbustion.

LESBIAN BONDAGE / RUBBER / DILDO GAGS

From the office, to the dungeon, to the schoolroom. Role play, SM, rubber fetish, and corporal discipline!

The New Girl 39 minutes in members

Scene 1: Irene has hired Spanky to be her office manager for the weekend. During a routine office inspection Spanky is found to be surfing the web and goofing off. She did not write out the checks to pay the bills, and she was discovered impersonating Irene over the phone. Irene instructs Spanky to sort videos for awhile, and the whole time Spanky is fantasizing about "nasty rubber goings-on" while in bondage in the sit sling at the hands of Irene. The fantasies include being face sat by Irene while wearing a dildo gag, dildo training, and vibrator stimulation. Both ladies wear sexy skintight rubber cat suits, with strategically placed zippers. Irene wears sexy fetish stilettos with 7 inch steel heels, and Spanky is in ballet boots and head harness dildo. Very hot, shiny, sexy and nasty! Scene 2: Spanky is unable to concentrate on work, so Boss orders her upstairs to the schoolroom for some discipline over the punishment box! Razor stropping, tawsing, caning, birching, whipping, strokes with long wooden rulers, slappers, and a thin mahogany spanking stick. Spanky is thankful for her punishment and repentant afterwards. Irene is pleased with the behavior modification. Spanky is dressed as a school girl, and Irene wears office attire.

Hotel Hell 47 minutes in members!

EXTREME BONDAGE / FOOT TICKLING / PANTYHOSE / ELECTROPLAY / NIPPLE PLAY

Extreme mummification bondage and tickling of a male's feet who is wearing pantyhose and wrapped in duct tape. Irene is diabolical! Extreme cbt. Irene rips open his duct tape to reveal his cock. She connects herself with a violet wand. She sits on him and tickle tortures his cock with her electric fingers! He is gagged and cannot get away. Then she uses the violet wand right on his cock! She attaches electrical bands around the shaft and turns up the juice. She cuts holes in the duct tape to reveal his nipples. Irene attaches nipple clamps, and then brings out the nipple tower for a good nipple stretching. She uses 2 different stretching towers! Irene adds electricity! No sex for you slave...this IS your sex! Irene pumps up his gag and tickles his feet again. Irene attaches the piercing calipers to his gag and every time he moves he pulls on his poor nipples.

Terror in Tokyo 76 minutes in members!

EXTREME FEMDOM / CORPORAL / ELECTRO PLAY / WHIPPING / BONDAGE / SUSPENSION

"He thought he was gonna get some sex, but I had other things in mind..."

Punishment for making a Mistress wait by the phone! If you like heavy CP, then this is definitely for you! I cannot believe how much I got off on terrorizing this slave for a week. I was wet to my knees. LOL Extreme CP, whipping, suspension (I brought my portable suspension unit) electric CBT (sparklers and flexible electro bands) electric dildo, electro nuero wheel, creative predicament bondage, slave hoods, slave corsetry, chopsticks on the cock (rubber band torment) inflatable gags, slave crying for mercy, piss bathing, and cock whipping.

I really made him EARN the privilege of drinking a bottle of Opus 1 with me. Great electric CBT closeups!
Member's Action Gallery Update from Terror in Tokyo!
Join to view 2 hours of Hotel Hell - see this whole web movie series now!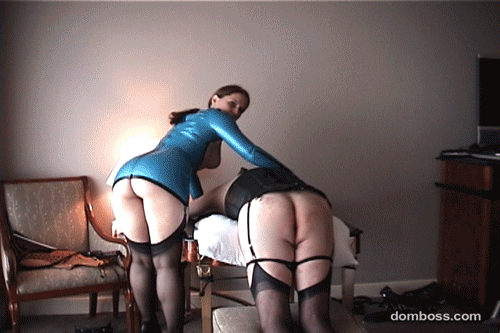 Member's Writing and scene gallery!
"Champagne and Béton (concrete) A magnifique dinner visit with Mistress Irene"
It was s rainy day in the burgh as I made my way to the Southside; I arrived early as usual and waited patiently trying to keep my excitement in check. No way, no how my mind was racing, my heart pumping…..the fifteen minutes seemed like fifteen hours….Whooo! It was time….I gathered up the cooler and grocery bags then headed for bridge. Timing was good; Mistress Irene was waiting for me at the door. Dressed in casual attire, Mistress Irene looked wonderful and instantly put an ear to ear smile on my face. She kindly granted me entrance and led me to the studio. Once inside Mistress Irene directed me to put my things in the kitchen….."Now! Crawl into the bathroom, take off all of those clothes, get into the bathtub and assume the position….I'm going to use you" I hit the floor and crawled to the bathroom, shed my clothing and positioned myself in the tub as ordered. Mistress Irene entered the bathroom, straddled the tub and towered above me. Sliding Her pants down Mistress Irene took aim and directed Her stream into Her waiting toilet. Her flow picked up and in a flash Her forceful fury was raining down, Mistress Irene's downpour echoed in my head as it filled my mouth and continued as a gulped it down to keep up with Her healthy offering. WOW! What an incredible golden shower, a hint of asparagus, a touch of vitamins and a pinch of salt…. Mistress Irene's warm goodness had me sailing from the start. Mistress Irene reached down and wiped some of Her goodness from my chest and rubbed it into my face…"I've decide to have you wear my scent while you cook for me, now get up and blot yourself off and meet me in the kitchen " laughed Mistress Irene. I climbed up out of the tub, blotted myself with a towel and headed for the kitchen. "you're not used to me Domming you in these casual clothes" Mistress Irene joked…"no Ma'am" I replied and thought to myself that Mistress Irene could Domme me in any type of clothes. Read the rest here Tour the new Compound