Welcome to the visitor's area of DomBoss.Com!
DomBoss.Com is Owned and operated by Domina Irene Boss Domina \Dom"i*na\, n. [L., lady. See Dame.] (O. Eng. Law) Lady; a lady; a title formerly given to noble ladies who held a barony in their own right.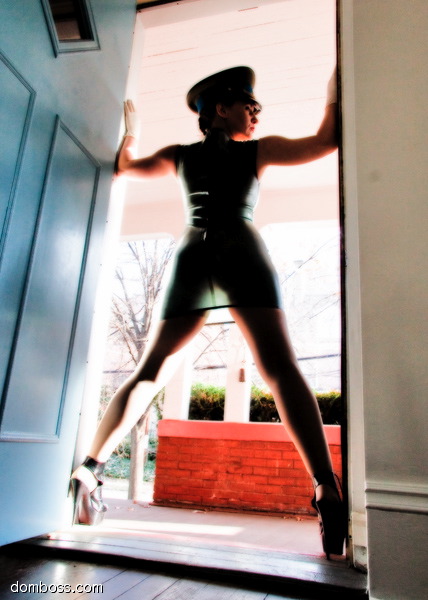 Hello, and thank you for visiting!
There are many reasons people arrive here. Some wish to visit The Compound, a world renown Female dominant studio. There are those who are seeking scene education, as there are many free pages here. (Just surf around and you will see!) Many decide to join due to the huge amount of content relevant to Female Domination. The Compound produces FemDom DVDs, which are available in finer adult bookstores or right here on this site and many other Fem Dom movies too. You can purchase a vast selection of Fem Dom content on DVD by visiting the DomBoss.Com shopping cart. There are literarily thousands of hours of video entries in many different formats and hundreds of written entries to further your Fem Dom education.
You can always see what's new here
I sincerely hope you enjoy your time here. I build and maintain this site myself. It's my giant online personal Rubik's Cube of Female Domination and Fem Dom BDSM since 1995!